Stand Out at Your Next Event with a Bespoke Structure
2023 is fast approaching and with it, a whole new year of festivals, roadshows, tradeshows, exhibitions, and functions. Standing out from the crowd can be a difficult task, but with a bespoke structure, it is much easier to attract visitors.
Let your audiences be enraptured by the information and graphics of your stand when they step inside your brand space. Here J & J Carter, our wealth of experience in the temporary events industry, combined with our fully flexible products, make us the number one choice for your next event. We craft experiences that keep people engaged from the moment they enter your bespoke structure.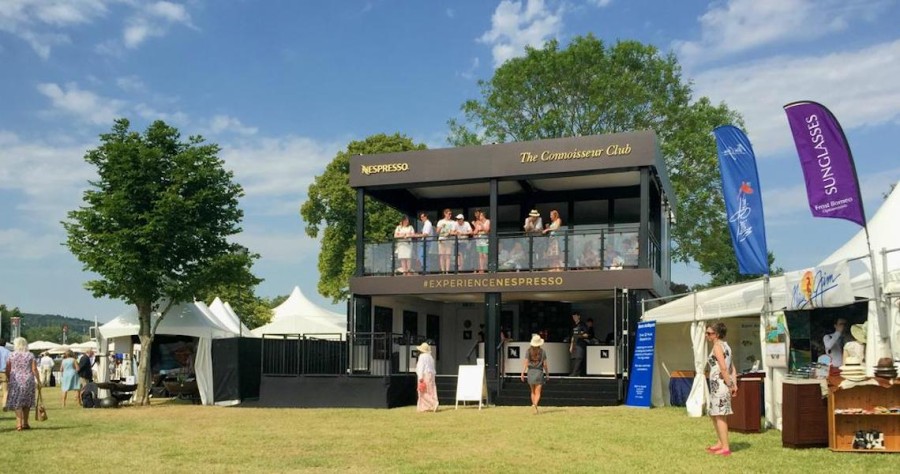 Invest in a High-Quality Exhibition Structure.
While there are several ways to attract attention and create buzz at events, the reality is that the quality of your exhibition stand is going to have a huge bearing on its ability to attract visitors and deliver leads. Your event structure needs to look appealing and professional; J & J Carter event structures encompass not only high-grade materials and quality fabrication, but also high-quality engineering. They are durable, quick to erect and adaptable to any environment. We offer traditional marquees, tension tent marquees (also known as stretch tents), pagoda marquees and Kube.
Display Your Brand Colours
J & J Carter are industry leaders in the design and manufacture of event structures. We only use high-quality PVC and canvas materials that are flame-retardant, waterproof, and long-lasting. Custom structure branding has enormous advertising potential, from the external gable, wall, and roof panels to the internal printing of the structure's panels. There are no restrictions on what can be printed. You have the option of printing a single panel or the entire structure with your logos and colours, promotions for new product ranges, special offers, social media handles and website and contact details.
These bespoke prints are not limited to just the outside of the structure; we also provide internal printing and can cover any number of panels with stunning graphics.
Choose J & J Carter
Our tensile and event structures are built to the highest specifications, using only the best materials and manufacturing techniques, giving you confidence in the products you receive from J & J Carter. Get in touch with our dedicated team today and let us know how we can help support your 2023 event season with a bespoke structure today!