Project Management
The delivery of tensile structures is not simply a case of choosing a product and installing it. It requires careful decisions to be made concerning budget, function, form, detailing and building codes.
Consultation
Our experienced employees will discuss your requirements and budget to develop a customised solution for you.
From advising on the most suitable product for the location and purpose, to overseeing design, manufacture and arranging installation, we can manage a whole project from concept to completion.
Our Project Managers guide our clients through the entire process from conception to delivery and beyond. They will be specifically allocated to your project and will use their technical knowledge, understanding of your industry and ability to multi-task to ensure that the job is managed efficiently from initial briefing to completion.
Design & Engineering
All of our products are designed and engineered with safety, longevity, ease of use and maintenance in mind. Our structures are engineered and detailed to the highest of standards, and C.E Marked as standard.
Our engineers will work with you to visualise your design ideas so you can see what the finished result will look like. Our in-house design team focuses on function and form and use latest technologies to produce the most striking and appropriate structures.
We offer full design, engineered drawings and calculations. The engineer will take the architectural brief and commence the design with a series of general arrangements, following client's approval, then develop the general arrangements into full production model and drawings. Creating the 3D form with specialist software and extracting the parts which make up the structure will provide fabrication shop drawings.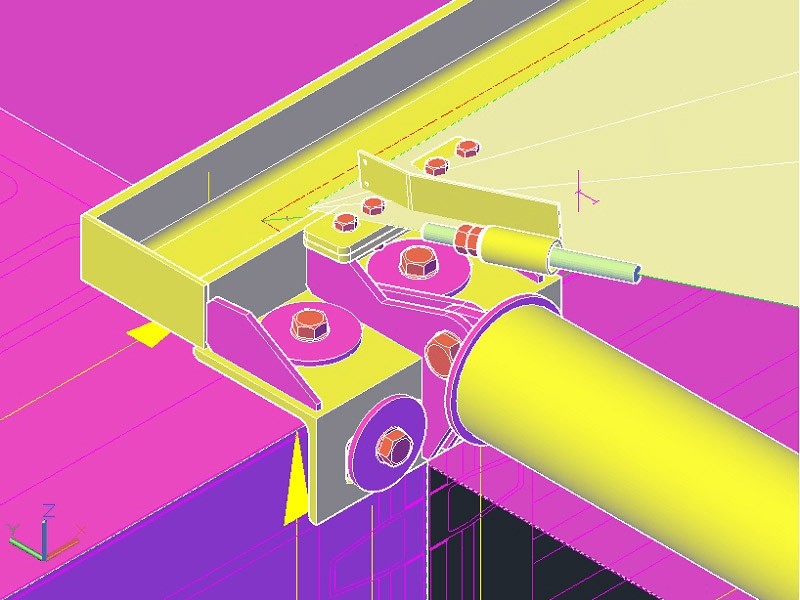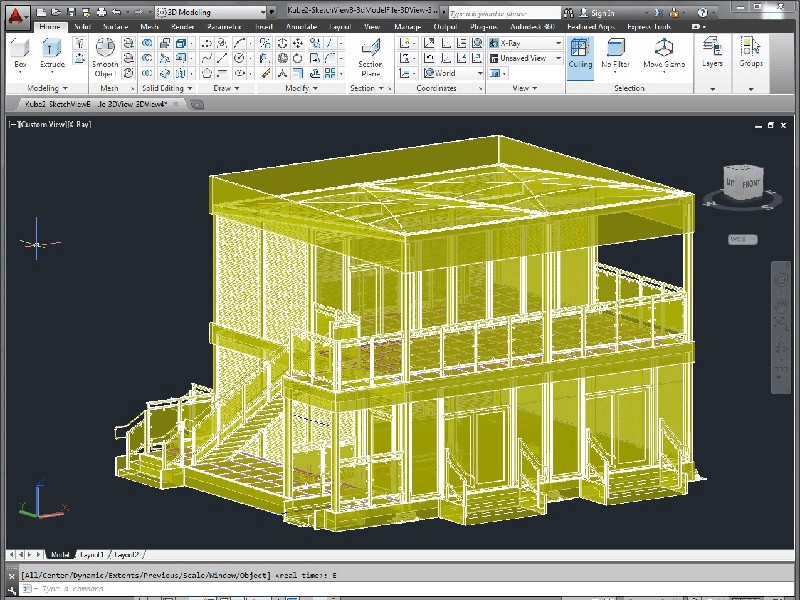 Manufacturing
We have two factories where our projects are produced. Our Membrane Factory occupies some 2000m2 and employs the latest in advanced manufacturing techniques. Our steelworks is registered to E.N 1090 and has a range of plant from cutting and drilling to bending and welding.
Our textile fabrication facilities are built upon a firm foundation of intense investment in the latest Computer Controlled Cutting, High Frequency Welding, Heat Sealing, Sewing and finishing equipment.
Our in-house steel and aluminium fabrication facility is often tasked with the job of delivering some of the most challenging of projects within a short timescale. Our staff are not just fabricators or welders but craftsmen who take pride in their work.
Our skilled, experienced team and advanced production facilities enable us to provide tensile structures such as air supported domes, fabric frame constructions and tensioned membrane structures, applications include marquees, exhibition halls, sports halls, warehousing, showrooms and corporate hospitality pavilions, among others.
Installation
Installation is delivered by our crews who have over two decades of experience in the installation of our products. We are pleased to offer our service globally. Our crews have worked all over the world delivering some of the most challenging structures.
They will develop the Risk and Method Statements (RAMS) with our Engineers and Project Managers, ensuring CDM compliance at all times. The Installers are all highly trained in the use of mobile platforms (MEWPS), Telehandlers, Rope Access and some trained as Crane Banksmen.
Aftercare
Once the structure is erected and handed over to the client, we are able to offer our After Care service. Like any building, tensile structures will require some, albeit minimal, maintenance. After Care service is key to preserve your Membrane warranty as well as keeping the membranes looking as good as the day it was installed.
Recycle
J & J Carter Ltd recognises the need for sustainable development and continually aims to improve the environmental effect of its activities.
We only use materials which can be recycled or reused at the end of its life and we have an in-house recycling programme for all our raw materials. All recycling is undertaken within the U.K.